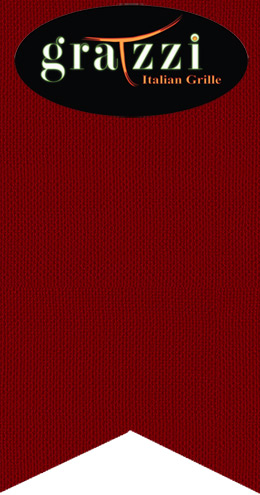 Voted Best
Italian Restaurant
in St. Petersburg
Open seven days for dine-in 4-9 pm.
We are fully open for dine-in every day from 4-9 pm. Indoor and outdoor seating is available.
Give us a call and make a reservation - 727 623 9037 Call for take out as well.


If you're craving classic Italian food in a classy environment, Gratzzi Italian Grille is the place to eat. Choose from your favorite sultry pasta, meat dishes, including chicken, seafood and veal among others. Gratzzi's menu offers an array of feasts to satisfy your Italian cravings, which also includes classic insalatas and paninis for lunch and dinner. We also have great steaks and seafood.
Gratzzi Italian Grille is a family owned and operated neighborhood Italian restaurant located in Downtown St. Petersburg FL. We offer fine dining with a family atmosphere. We personally operate the restaurant being there to meet and greet each guest as if they were entering our own home. (A note about parking here.)
Watch the making of our famous and delicious Bada Bing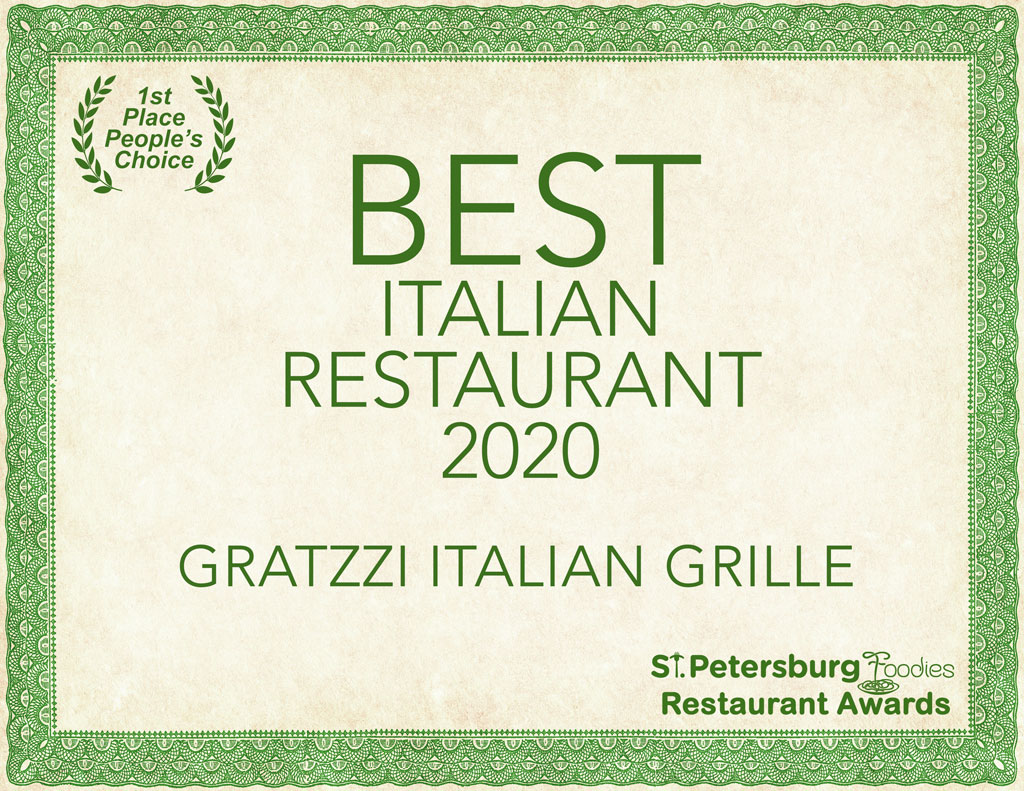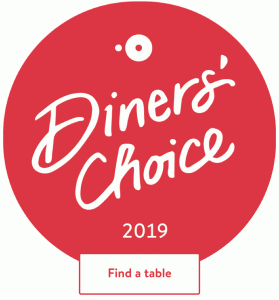 See Our Tribute to Dave McKay (1961 - 2016)